Dialer Central - How-To Upload Your List
---
---
---
Please Close This Window / Tab to Return
NOTE: If the phone numbers are not in the first column,
be sure to select the column that the numbers are in when mapping the Phone & ID

NOTE 2: If you are uploading a list for Ringless Voice Mail, you MUST select RVM or RVM Plus Compatible Landlines within the
Suppress Cell Phones DROPDOWN. Failing to select one of the RVM options will prevent your list from being visible within RVM campaign.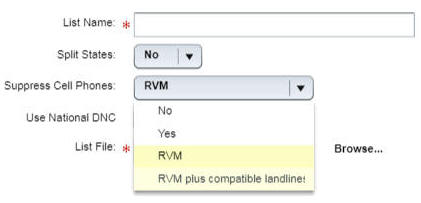 You MUST Select one of the RVM Options when uploading lists to be used for RVM Campaigns

Time Line: Upload Phone Lists 0:45 to 4:25 - Assigning Leads to a Campaign 4:27 to 7:55
---
DNC Management Videos

---
Using Reports in 800Link to Download DNC Requests


TIP: While Viewing Videos - Mouse Over Time Line to See Time - Click to Advance or Backtrack to That Point Within Video
---
Please Close This Window / Tab to Return
---



© Copyright 2005 / 2022 - Network Marketing Service Inc.